Qualifications - Peter Lalas
Peter Lalas is the founding director of Janus Façades Pty Ltd. He is a specialist in façade design, assessment and remedial engineering disciplines and an expert on materials, including aluminium, glass and sealants.
For over 30 years, Peter has worked with some of the world's leading engineering firms, on the façades for international projects of significance, including the tallest buildings in Australia, Singapore, Hong Kong and Malaysia.
With hands on experience engineering windows, doors, curtainwalls and skylights, he understands the complexities involved in designing and engineering residential and commercial developments that must withstand the extreme forces of nature, such as earthquakes, water and wind pressure that may only occur once in any 50 to 100 years.
Peter was invited by the CSIRO to review the writing of their "Specification for the Performance Testing of Building Façades by the SIROWET Method". Peter was a NATA registered façade tester and manager of the HHRobertson / Pilkington curtainwalls test rig in Sydney from 1983 to 1989 and is a recognised façade performance testing authority in Australasia.
Peter is currently a member of the Australian Standards Committee, which is responsible for AS/NZS 4284 "Testing of building façades". Having gained extensive knowledge of façade performance from testing façades and prototypes using commercial test rigs on site and in laboratories in Australia, New Zealand, Singapore, Hong Kong, Malaysia, China and Florida and the USA, Peter quickly identifies issues and minimises risks associated with façade design and installation with respect to required performance.
Industry Experience
Peter Lalas has worked with architects as the façade consultant for façades on some of the world's most significant buildings including the Petronas Twin Towers KLCC in Kuala Lumpur; Central Plaza in Hong Kong, UOB Bank and Republic Plaza in Singapore, PWC Tower and the Casino Grand Hotel in Auckland and Te Papa, Museum of New Zealand in Wellington.
In Australia, Peter has worked on Rialto Towers, Melbourne, 222 Exhibition St, Melbourne's first four-sided structural silicone glazed curtainwall on a high-rise building; the Zenith twin towers Chatswood, Riverside in Brisbane, which was the first curtainwall in Australia to incorporate granite and the Wintergarden Building at 1 O'Connell Street, Sydney.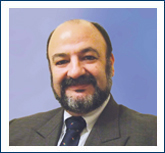 Peter Lalas
B.Eng (Aero) MIEAust CPEng

Director and Principal
Engineer, Façade Systems

Chartered Professional Engineer
Associate Member Institute of Arbitrators & Mediators Australia